Piano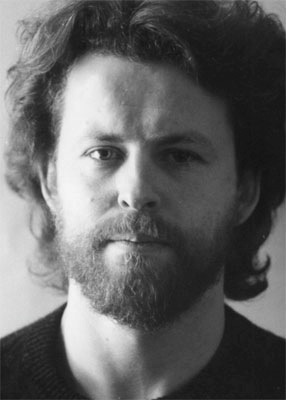 Pianist Rokas Zubovas, a faculty member at the Piano Department of the Lithuanian Academy of Music since 2000, for six years (1994-2000) taught in the Music Department of Saint Xavier University in Chicago, Illinois. Mr. Zubovas, a winner of the Frinna Awerbuch International Piano Competition in New York and the M.K.Čiurlionis International Piano Competition in Vilnius, Lithuania, has appeared with recitals and at various Festivals throughout the United States, Canada, Switzerland, Norway, France, Italy, Greece, Lithuania, Russia, Bulgaria, and other countries of Europe. The pianist also frequently performs with his wife, pianist Sonata Deveikytė – Zubovienė as a Duo Zubovas piano ensemble, and as chamber musician with various soloists and chamber groups.
Born in Lithuania, Mr. Zubovas started his piano studies in Kaunas, under R. Šekšnytė. He received his undergraduate degree from the Music Academy of Lithuania under Prof. J. Karnavičius, later earning his M. M. degree from DePaul University in Chicago under Prof. D.Paperno. In addition he has studied extensively in Zurich, Switzerland at the International Heinrich Neuhaus Institute where his teacher was pianist Esther Yellin. In the United States, Rokas Zubovas also studied with pianists Edward Auer, Andrius Kuprevičius.
Mr. Zubovas has made several recordings for the Lithuanian National TV and his performances have been broadcast on Classical radio stations in the United States (Chicago, New York, Cleveland), Bulgaria, Norway, and Lithuania.
Special place in pianist's repertoire occupy works of his great grandfather, the famous Lithuanian composer and artist Mikalojus Konstantinas Čiurlionis (1875 – 1911). In 1995, to commemorate the 120th anniversary of the birth of Lithuanian composer and artist M.K.Čiurlionis, Mr. Zubovas has developed a lecture-recital "The World of M.K.Čiurlionis" and has presented it in various American cities, among them Chicago, Boston, Washington, D.C., Detroit, Cleveland and Hartford, Connecticut.
In 1998, Mr. Zubovas recorded a CD of piano music of M.K.Čiurlionis, and developed a new lecture-recital, addressing relationships between paintings and music of the artist "Čiurlionis. In pursuit of Soundscapes", performing it in the United States (among other cities in San Francisco, Los Angeles, Seattle, Chicago, and New York), Canada (Ottawa, Toronto, Montreal), France, Italy, Russia, and many cities of Lithuania.
In 2000, Mr. Zubovas was an organizer and the artistic director of the 125 Čiurlionis Festival in Chicago, and together with his wife pianist Sonata Deveikytė-Zubovienė and the Vilnius String Quartet has premiered in Chicago, Boston and Cleveland three Lithuanian piano quintets composed especially for this occasion. The same performers also recorded and issued these works together with the string quartet and piano preludes by Čiurlionis on The Bomba records. In 2005 his third CD "M.K.Čiurlionis. Works for Piano. 1896-1899" was released.
In 2002-2005, Mr. Zubovas performed in Norway, Italy, France, Uruguay, Argentina, Poland, Russia, and Lithuania, hosted discussion on music program on Lithuanian National TV, organized a series of cultural-educational programs in Lithuanian towns, festival of chamber music "The Land of Disobedient", contributed monthly articles on piano related issues to the Lithuanian music monthly "Muzikos Barai", held seminars for piano teachers in Lithuania, and led piano seminars in France.
In 2006, he recorded CD of M.K. Čiurlionis music for Celestial Harmonies label.