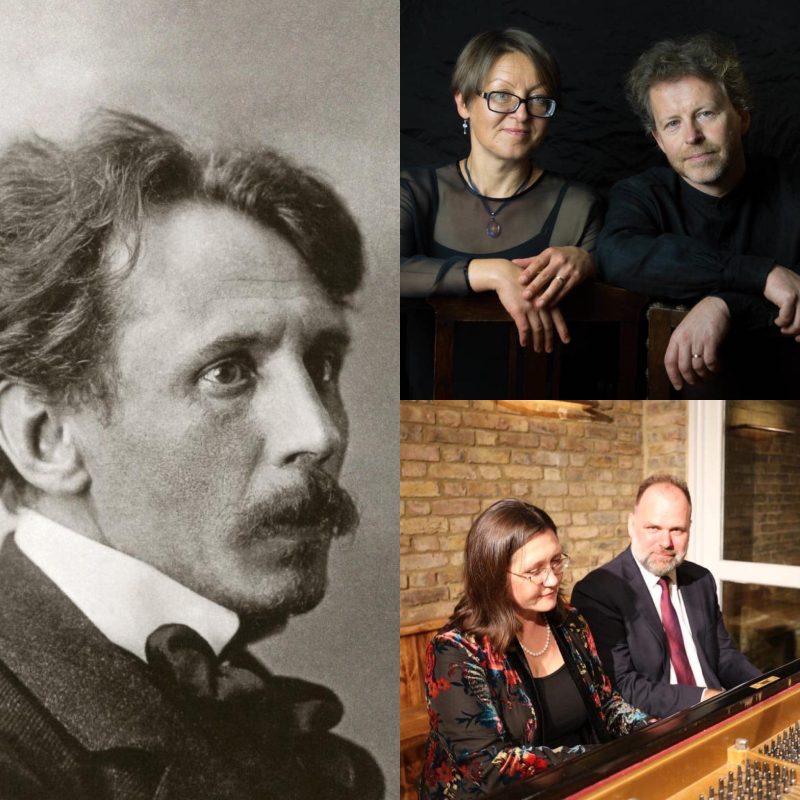 Concert "Čiurlionis: Let's Dance" in London on 20th September at 7 pm at Razumovsky Academy.
Join us on 20th September at 7 pm for a "Čiurlionis: Let's Dance" concert. Pianists Polina Kogan, Rimantas Vingras, Sonata Zubovienė and Rokas Zubovas will perform watzes, mazurkas, polonaises and polkas by Čiurlionis alongside with same genre works by Britten, Chopin, Debussy, Szymanowski, Brahms, Grieg and Rachmaninoff. 
Mikalojus Konstantinas Čiurlionis (1875-1911) was a fascinating and multifaceted artist, a pioneer of abstract art in Europe, and a representative of the fin de siècle epoch, the symbolism, and art nouveau movements. During his short life, he composed about 400 pieces of music and created about 300 paintings. 
This concert is organised by the Lithuanian based organisation VšĮ "Bendruomenės pilietinės veiklos projektai" in collaboration with Razumovsky Academy, London "Santara-Šviesa" club and Čiurlionis House in Vilnius.
The project is financed by the Lithuanian Council for Culture. 
For further details and booking please contact administrator2@razumovsky.org.uk